Alaska: Yachting at the Edge of the World
Here at FreshYacht, we're always excited to share inspiring stories of the wide world of yachting.
Today, we've got an interview with Captain Craig - a captain with a lifetime of experience on the water, especially in the wild waters of Alaska! We'll dig into what he loves best about Alaska and the advice he'd share with anyone new to the industry.
Then, we'll share a few of our own favorite places and characteristics of the wild Alaskan frontier!
Thanks for talking with us, Craig! Can you share how you got started in the industry?
Yes, I started from a very young age, working on a yacht when I was 13 years old. I moved on to working on tugs for several years from Louisiana to Alaska. Eventually, I landed in the commercial fishing industry in Alaska, where I worked for about 10 years.
I first traveled to Alaska when I was 17, and spent more and more time there, always on the water. I worked on private yachts, natural history charters, and deliveries.
I really loved the natural history charters -- we'd take week-long trips out to explore and view marine mammals and bears, with day trips led by naturalist guides.
Did you have any issues with guests having expectations of seeing certain animals in Alaska, and being disappointed?
The truth is, on any trip to Alaska, you're going to see a lot of incredible things. I never had anyone who was disappointed overall. They might not see everything but they would see a lot of amazing things.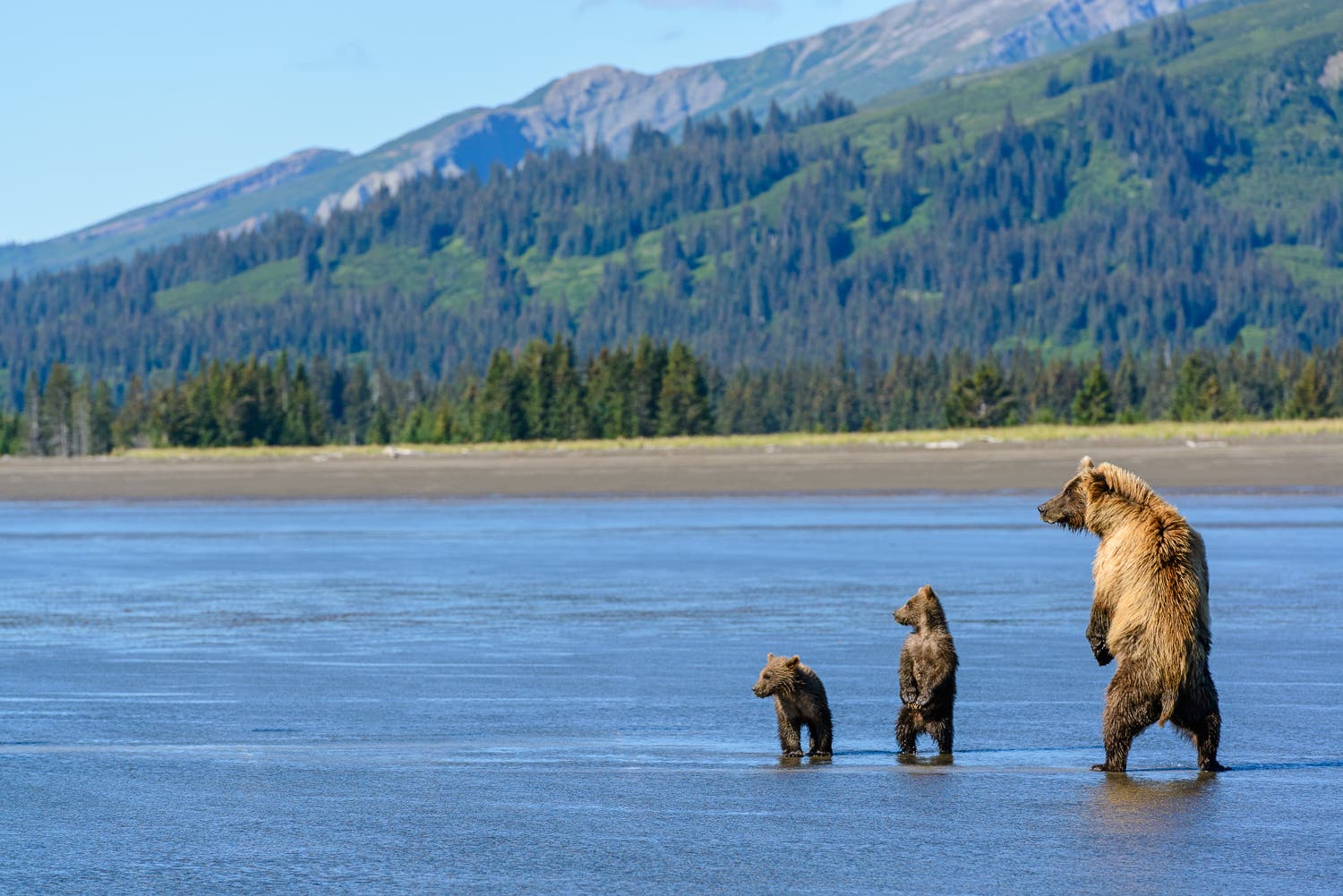 You'll be aware of what they want to see, but they come in knowing they won't see it all in one short trip.
But, we were always very careful to never make a comparison or say "you should have seen what we saw last week!" -- you don't want your guests to be frustrated or disappointed. It's hard because you want to share these stories of all the things you've seen in your experience, but you have to remember it's not about what you've seen but what they are seeing.
What's your favorite Alaskan destination?
In Alaska the whole idea is to get away from the other boats and people, so we don't stop at marinas like other yachting destinations.
There are so many amazing places, eventually, I would tell the guests every place was a favorite!
That said, I do have a couple of favorite spots -- but those are the hidden gems. Of course, there are well-known places such as Glacier Bay, but every inlet, bay, stream and waterfall are beautiful places asking to be explored.
What advice would you give to people wanting to break into yachting with no experience?
Get your training, especially Basic Safety Training - that shows a commitment to the industry and what you want to do.
Then honestly, just walk the docks and keep asking. Keep bothering people until they hire you to get you out of their hair! Persistence pays off.
That's especially true on the west coast which is less formal than the east coast. Out on the west coast, it's not silver service and crystal -- we're more casual and comfortable yet still formal and polite.
Thanks so much Craig! We love hearing your stories and perspective.
Alaska has such appeal for so many, we wanted to share a few other things we love about Alaska!
Coastal Charm
Many yachting itineraries will include stops at Ketchikan or Haines - two popular destinations with charming towns and a true Alaska feel.
The inside passage is also a stunning route where you'll see incredible sunsets, towering glaciers, and swooping eagles.
Off the Beaten Track
Not only will a superyacht let you see sheltered bays and secret spots along the Alaskan coast, but traveling by sea, you're also seeing more of Alaska than you otherwise could.
Most of the coastline is inaccessible by road - your only choice to see these beautiful remote locations is by sea, or by air. Just like Craig, most yacht captains will take their guests to explore small bays, anchorages, waterfalls, and hiking trails.
Sports
Alaska is home to everything from deep-sea fishing to glacier climbing. Yacht crew often have the opportunity to join guests on kayaking excursions or hikes. On days off work or between guest trips, many crew take off for camping, fishing, or touring opportunities others would pay thousands to experience.
Wild Waters
You'll be surrounded by a great variety of wildlife, from whales and orcas, to grizzlies or black bears fishing for salmon, to eagles diving to pull fish from the water.
Above: An Alaskan catch - Dungeness crab, spot prawns, and salmon sushi rolls.
And the wildness isn't limited to the living creatures -- fjords with glaciers calving feel almost alive, as spectacular pieces fall off with loud cracking sounds and splash into the water.
The water around the glacier is full of icebergs - sometimes the size of buildings. It's fascinating to think that most of the glacier is underwater, and it presents a special challenge to captains navigating yachts through these areas.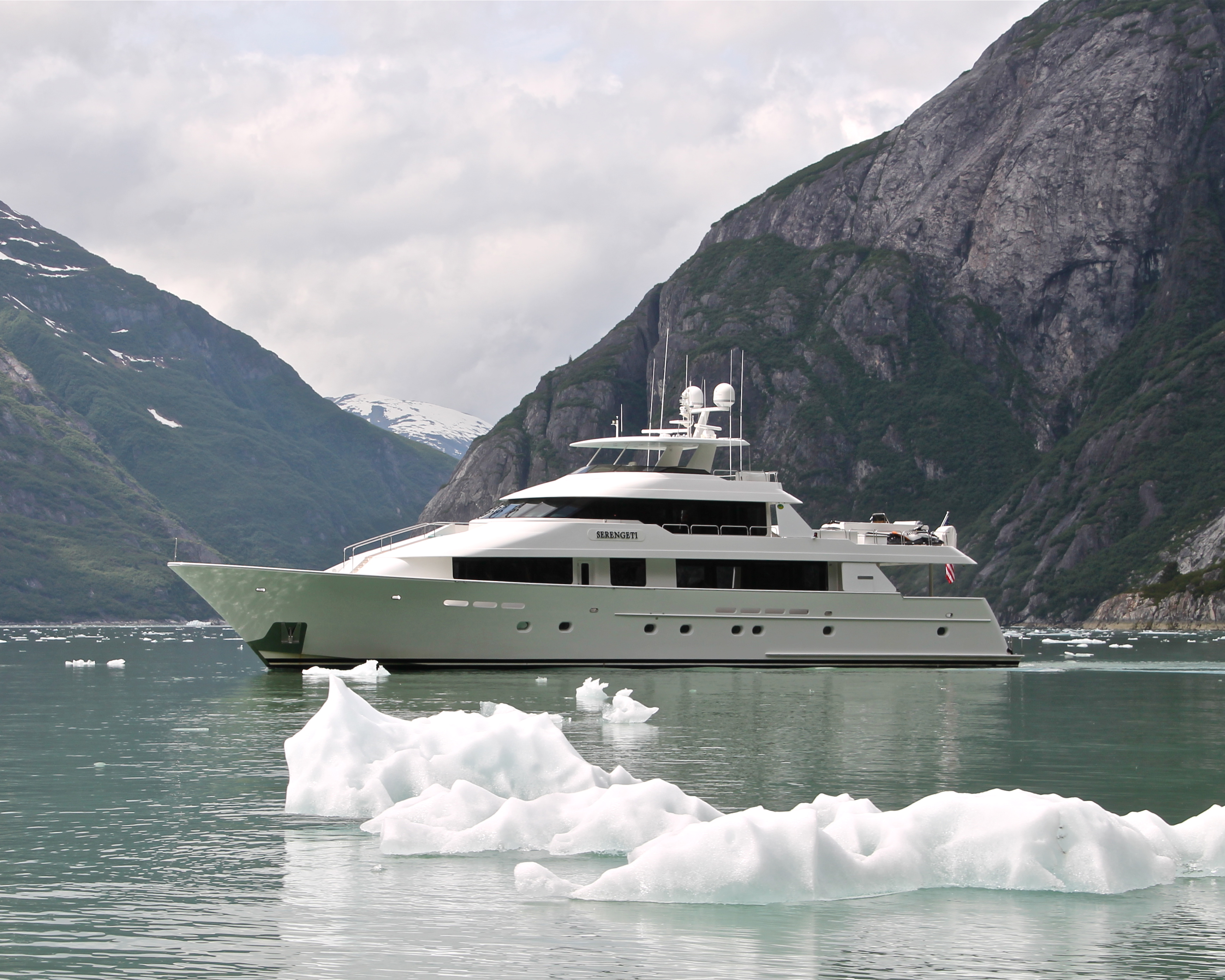 Stay connected with news and updates!
Join FY Insiders to receive the latest news and updates from our team.
Don't worry, your information will not be shared.
Join